Cogent Canada, Inc.
220 Yonge Street
Suite 211
Toronto, ON M5B 2H1
CANADA
Office: 1-416-860-8080
Visit Customer Support Desk
If Cogent's customer service desk has not concluded the resolution of an issue, Canadian customers who would like to make a complaint to management may do so using the e-mail below. To facilitate identification and internal research you should add your Canadian customer account number or Cogent Order ID after the text in the subject line.
E-mail: This email address is being protected from spambots. You need JavaScript enabled to view it.
Commission for Complaints for Telecom-television Services (CCTS) CCTS is an independent agency whose mandate is to resolve complaints of consumers about their telecom and TV services, and complaints of small business customers about their telecom services, free of charge. If you have a complaint about your telephone, wireless, internet or TV service, you must first try to resolve it directly with your service provider. If you have done so and have been unable to reach a satisfactory resolution, CCTS may be able to help you.
To learn more about CCTS, you may visit its website at www.ccts-cprst.ca or call toll-free at 1-888-221-1687.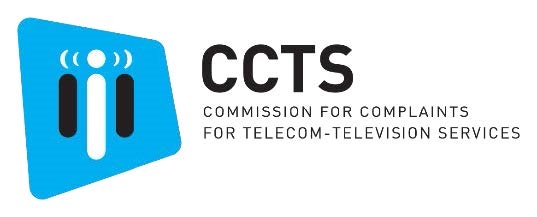 dispute agency CRTC commission ombudsman dispute agency CRTC commission ombudsman dispute agency CRTC commission ombudsman dispute agency CRTC commission ombudsman dispute agency CRTC commission ombudsman dispute agency CRTC commission ombudsman dispute agency CRTC commission ombudsman dispute agency CRTC commission ombudsman dispute agency CRTC commission ombudsman dispute agency CRTC commission ombudsman dispute agency CRTC commission ombudsman dispute agency CRTC commission ombudsman dispute agency CRTC commission ombudsman dispute agency CRTC commission ombudsman dispute agency CRTC commission ombudsman dispute agency CRTC commission ombudsman dispute agency CRTC commission ombudsman dispute agency CRTC commission ombudsman dispute agency CRTC commission ombudsman dispute agency CRTC commission ombudsman dispute agency CRTC commission ombudsman dispute agency CRTC commission ombudsman dispute agency CRTC commission ombudsman dispute agency CRTC commission ombudsman dispute agency CRTC commission ombudsman dispute agency CRTC commission ombudsman dispute agency CRTC commission ombudsman dispute agency CRTC commission ombudsman dispute agency CRTC commission ombudsman dispute agency CRTC commission ombudsman dispute agency CRTC commission ombudsman dispute agency CRTC commission ombudsman dispute agency CRTC commission ombudsman dispute agency CRTC commission ombudsman dispute agency CRTC commission ombudsman dispute agency CRTC commission ombudsman dispute agency CRTC commission ombudsman